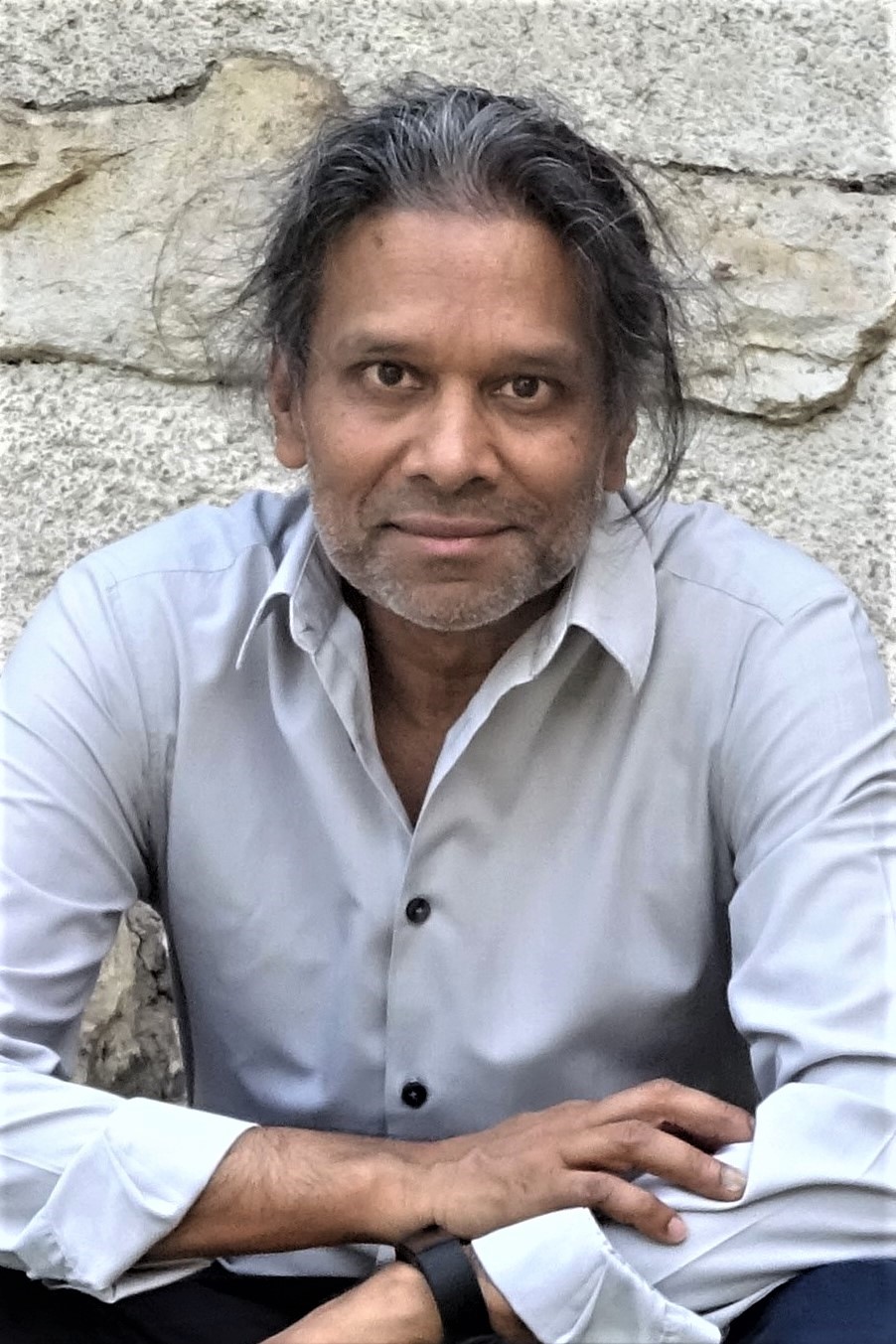 Pradeep Chakkarath, social and cultural psychology, Ruhr-University Bochum, Germany

About the Author
Pradeep Chakkarath studied philosophy and history at the University of Konstanz, Germany, where he also received his PhD in psychology. He now teaches social and cultural psychology at the Ruhr-University Bochum, Germany.
He is Co-Director of the Hans Kilian and Lotte Köhler Center (KKC) for Cultural Psychology and of the Research Center for Cultural Psychology (FOKU), both based at the Ruhr-University Bochum. He is Vice President of the Gesellschaft für Kulturpsychologie (Society for Cultural Psychology), a member of the Task Force on Indigenous Psychology of the American Psychological Association, and a Fellow Alumnus of the Center of Excellence "Cultural Foundations of Social Integration" at the University of Konstanz, Germany.
His research focuses on the development of an interdisciplinary psychology and on cultural and cross-cultural studies of human development, particularly the role of culture in different expressions of human thought, feeling, and behavior.
In today's postmodern world — an age of non-binding character, increased disillusionment, uncertainty, and caution — it has become increasingly difficult to clearly distinguish the so-called Humanities from other scientific fields. From the earliest beginnings of systematized thinking, and in the most diverse regions and communities of the world, astonishment, curiosity, belief and doubt have been identified as the sources of any human epistemic interest. It thus follows that there is a human factor in all scientific domains including the so-called 'hard' sciences. In the 19th and 20th centuries, scholars debated about the extent to which supposedly reliable findings in all scientific disciplines were influenced by historical, cultural, social, discursive, political, gender-related and media-related conditions, or by the interests of powerful actors in society and science. Those debates resulted in the development and establishment of interdisciplinary research fields (such as the Sociology of Knowledge, Anthropology of Knowledge, Science and Technology Studies, Feminist Philosophy of Science, Cultural and Postcolonial Studies), some of which have even included 'Humanities' in their name (e.g., Digital, Public, or Environmental Humanities). Several universities combine the Humanities and Social Sciences into a single faculty or college to increase interdisciplinary learning and exchange. Some, for example our Social Psychology and Social Anthropology Section of the Faculty of Social Sciences at the Ruhr University Bochum, house research centers like the Hans Kilian and Lotte Köhler Center (KKC) for Cultural Psychology and Historical Anthropology, which aim to foster interdisciplinary learning and exchange through national and international cooperation and thereby make the significance, scope and benefits of the Humanities more visible and understood.
The Humanities have overarching relevance for all scientific disciplines, so one might assume that their future is secure. However, in today's world, political and economic constraints and accompanying shifts in interests are affecting some areas of the Humanities. For example, in many countries we have been witnessing schools and universities cutting the arts and some classical languages from their course offerings. On the other hand, although other humanities such as Arabic Studies, Islamic Studies, Indology and Sinology had been disappearing, they are now receiving greater attention again due to the increasing international importance of the Arab, Chinese and Indian arenas. This new attention has also led to a reorientation of these former niche subjects: Today they not only focus on historical, philological, and cultural studies, but also on political and economic aspects. Against this background, those with an interest in the Humanities should strive to communicate the potential and scientific responsibility of the Humanities, rather than allow them to be shaped by ever-changing social conditions and interests. In the following, I will discuss a related issue that, based on my own experience of the history and current state of the Humanities in Western countries, especially Germany, I believe deserves special mention.
As outlined above, contributions from and about the Humanities have led to fruitful interdisciplinary exchange. Critical voices have also been heard, for example, from scholars of the Philosophy of Science, but also of Cultural and Postcolonial Studies. Among other things, these contributions have stimulated discussion about the role of the Humanities in the so-called 'colonization' of the global sciences and the cementation of hegemonic structures within international academic exchange. One could expound on the long history of this development, but the following examples of the current situation will suffice to illustrate the problem:
Curricula at most Western universities still suggest that Europe and North America are the defining centers of academic knowledge production. Non-Western intellectual traditions find attention at best within niche subjects like the ones mentioned above, but even those subjects are more likely to regard non-Western themes, theories, and methods as objects of research instead of as products of vital and valuable intellectual traditions.
In most European countries, this pronounced lack of interculturally diversified knowledge stock is matched by a lack of diversified teaching staff. Although the increased awareness of gender inequality has made it possible for more women to gain access to professorships, there are hardly any non-Europeans or 'people of color' among them. In the Humanities faculties of the European West and North, experts in the intellectual traditions of the non-European and non-American world are apparently still mainly white Europeans.
Compulsory reading lists in many liberal arts subjects such as philosophy and most social sciences are still essentially composed of important works by great white men, mostly dead, and a few white women. While students in Asian and African countries learn European languages in order to read these works and be perceived as academically qualified, most European and American students are little motivated to learn non-European languages to gain better access to traditions of knowledge that are largely invisible at their universities. This is not surprising, since the implicit message of the curricula and reading lists at their universities is: 'Don't waste your time — the rest of the world does not think, at least not anything worth reading.'
In addition, successful international careers depend on demonstrated ability to publish English-language publications at prestigious publishing houses and journals, almost all of which are in Western hands and — despite well-intended measures like peer reviews — disproportionately publish contributions by scholars from Western universities.
Thus, even in the 21st century, the knowledge flow in the Humanities is still unidirectional. Moreover, the Humanities have cultivated a hegemonistic power structure that runs counter to the ethical principles of a free science, at least as they are theoretically highlighted in most schools of the philosophy of science and in many assessments by postcolonial critics.  As I said in my introductory remarks, the Humanities have succeeded in positioning themselves in such a way that their relevance at their own sites of knowledge production can be considered assured. However, in order to remain relevant in a future internationalized and globalized scientific world, they must make a serious effort to expand their academic literacy, their intercultural competencies and therefore their human resources on all of the levels outlined above. This is not only a requirement of forward-looking science policy, but also and above all a requirement of academic and intellectual honesty.
Pradeep Chakkarath
Co-Director (with Jürgen Straub) of the Hans Kilian and
Lotte Köhler Center (KKC) for Cultural Psychology and
Historical Anthropology, Ruhr-University Bochum, Germany;
Vice President of the Gesellschaft für Kulturpsychologie