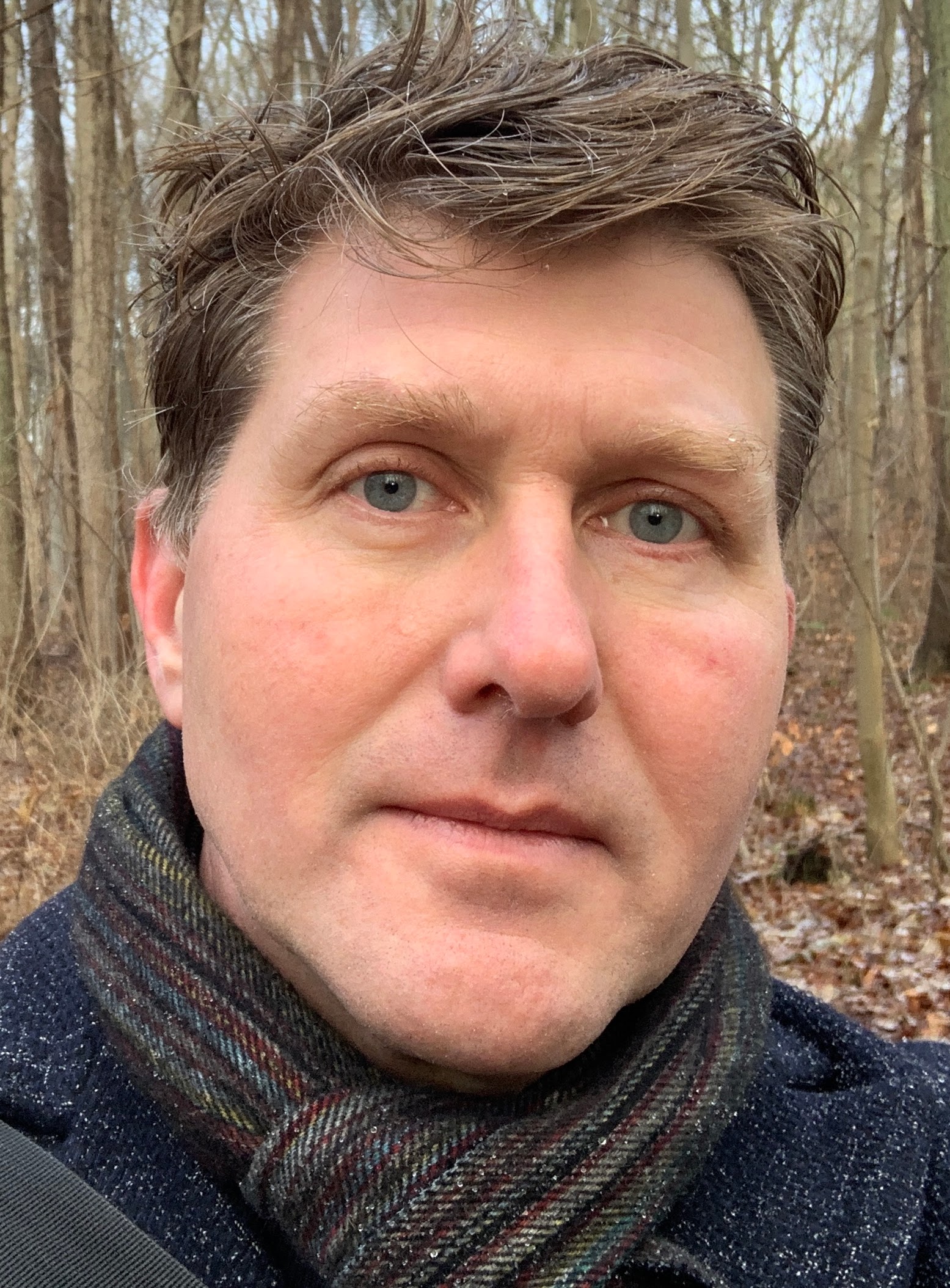 Mads Rosendahl Thomsen, Professor of Comparative Literature, Aarhus University, Denmark

About the Author
Mads Rosendahl Thomsen (MA 1998, PhD 2002, Aarhus University) is Professor of Comparative Literature at Aarhus University, Denmark. He is the author of Mapping World Literature: International Canonization and Transnational Literatures (2008), The New Human in Literature: Posthuman Visions of Changes in Body, Mind and Society after 1900 (2013), a co-author with Stefan Helgesson of Literature and the World (2019), and the editor of several books, including World Literature: A Reader (2012), The Posthuman Condition: Ethics, Aesthetics and Politics of Biotechnological Challenges (2012), Danish Literature as World Literature (2017), Literature: An Introduction to Theory and Analysis (2017), and The Bloomsbury Handbook of Posthumanism (2020). He has published in the fields of literary historiography, modernist literature, world literature, digital humanities, and posthumanism. Thomsen has been a visiting scholar at Stanford University (combined eight months on four stays), taught at Harvard University's Institute for World Literature (Harvard 2013; Copenhagen 2017; online 2020) and has given invited lectures in more than twenty countries. He is director of the Digital Arts Initiative (2017-) and of the faculty research focus area Human Futures (2016-22), both at Aarhus University. Thomsen was co-director of the research project Posthuman Aesthetics (2014-18) and he is the PI of the VELUX FONDEN funded project Fabula-NET (2021-25). He is review editor of Orbis Litterarum, an advisory board member of the book series Literatures as World Literature, and a member of the editorial board of Journal of World Literature. Thomsen is a member of the Academia Europaea (2010-), the advisory board of The Institute for World Literature (2010-13, 2018-22), and the executive committee of the International Comparative Literature Association (2016-22).
The humanities are a complex web of disciplines because human activity is, thankfully, extremely complex and varied. Understanding all aspects of the human also takes its toll as the plurality of subjects threatens institutional coherence when scarce resources are spread thin, something which is not least visible in language programs. Still, the fundamentals of the humanities are strong, which also poses the risk of complacency. Imagine a world without understanding of (and training in) languages, history, arts, anthropology, philosophy and much more, and it is easy to argue for the importance of the humanities. Human activity keeps adding new dimensions to this import, with the influence of digitization as the most prominent and all-pervasive force in the past decades. There has been a strong response to the digitization of the past and present from numerous disciplines that sees each, in their way, expanding their scope, and new fields have arisen to understand what humanity does in front of screens. The climate crisis and the coronavirus pandemic have also shown that the understanding of human behavior and communication is indispensable for tackling these enormous challenges — we cannot hope for technological fixes alone. So, the basic defense for the humanities is multifaceted, as it should be, and with many strong points.
                Yet, if I were to pick one underrated aspect of the humanities that could become increasingly important in the years to come, it would be the engagement with aesthetics. In an age that can be described as technology-driven, it is easy to forget how much of human desire and activity is tied up with aesthetics. What we eat, what we listen to, where we travel and so on. And this extends all the way down to what humans are willing to do with their bodies: tattoos, doping and cosmetic surgery are three very different contemporary examples where ethics and aesthetics are interwoven. More widely, the cultivation of an aesthetic sensibility is decisive for a number of other developments that shape the world, and where it would be worse off, if not for the capacity to draw on the history of form-making in the widest sense, and a critical engagement with aesthetics. A few examples:
The continued development of human-machine-interfaces, not least humanoid robots, can only make the world better if there is a multi-faceted understanding of how humans respond to appearance, actions, speech, etc. of the machines.
As machine learning progresses, there is a vast potential for creating with machines, but this can only be successful if the processes and products — be it in the form language, images, sounds, etc. — build on the knowledge we have of the arts.
As conservation of resources are more and more important, design that is sustainable is increasingly important, and that will also mean aesthetically sustainable.
Finally, the growth of the experience economy — which when it is at its best is also sustainable and moves consumption away from objects — relies heavily on history, culture, languages, design, and the ability to choreograph experiences.
The humanities should continue to be critical, but should also become more engaged in creation and production. If not, the robots of the future will look quite different and will likely be much less suited to improving the world. And if there is a transhumanist future with massive investment in biological upgrading, it would be up to the humanities to provide much needed narratives of how beauty and imperfection have historically gone hand-in-hand (and not with boring perfection) and perhaps should continue to do so, no matter what it is ultimately possible to do with the human body. Aesthetic education is not what it was in the era of Friedrich Schiller, but a contemporary version, as provided by the humanities, is still much needed.