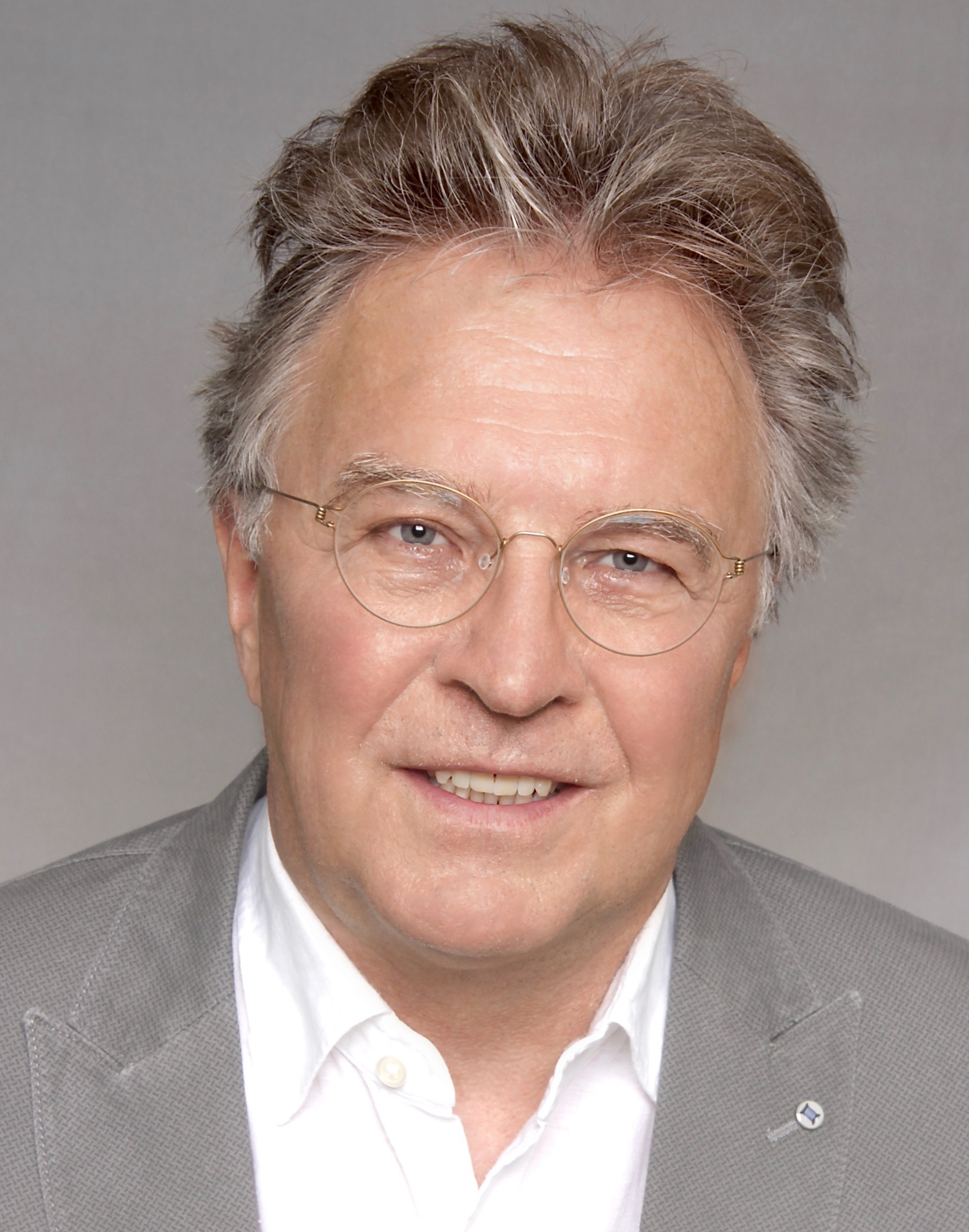 Benno Werlen, UNESCO chair on 'Global Understanding for Sustainability', Friedrich Schiller University Jena, Germany

About the Author
Prof. Dr. Benno Werlen (*1952) holds the UNESCO chair on 'Global Understanding for Sustainability' after being the chair holder for Social Geography at the Friedrich Schiller University Jena from 1997-2018. He studied geography, sociology, cultural anthropology and economy at the Université de Fribourg (Switzerland), got his PhD from the faculty of philosophy of the University of Fribourg in 1985, and his Habilitation from the faculty of mathematics and natural sciences of the university of Zurich in 1993. He has taught at the universities of Fribourg, Kiel (Germany), Zurich, ETH Zurich, Salzburg, Geneva, Nijmegen and Jena. As visiting scholar, he worked at the University of Cambridge (UK), the London School of Economics, and at the University of California, Los Angeles (UCLA). He is the founder of the action centered geography, the initiator and the Executive Director of the '2016 International Year of Global Understanding' approved by the General Conference of UNESCO and proclaimed by the International Sciences Councils of the Natural, Social and Human Sciences (ICSU, ISSC, CIPSH). Currently he is a member of the Council of the World Cultural Forum, the Academia Europaea, and a Fellow of the World Academy for Art and Science.
Globalization is transforming – even revolutionizing – the geographical conditions of everyday life for every person on the planet. Consequently, long-established worldviews that have guided our actions and served us well in the past are now out of whack and no longer match what we experience on an everyday basis. Geographical education has a key role to play when it comes to assessing these currently held geographical worldviews, their origins and past applications as well as questioning their suitability to deal with present-day challenges, which include for example international migration, global social inequalities and climate change. Such issues demand geographers across the board, including researchers and teachers, to confront and reflect upon their own geographical worldviews (or geographical imaginations) as these underpin and guide theoretical as well as practical endeavors.
Contours of the paradigm 
Starting from the premise that there are few things more important for our daily life than basic geographical information, knowledge about our own place on planet Earth, and other places of significance to us in respect of our own contexts of action, we can first of all better understand why so many people experience processes of globalization as disturbing and challenging. Second, from this vantage point, we are also able to identify the reasons why geographical education is so fundamental for mastering the challenges that go along with the digital revolution. Most of the responses that have so far been developed to cope with the perceived perturbations of everyday life through globalization are less than satisfactory, on both a political and academic level.
Responses to globalization in the political sphere worldwide tend to invoke backward "solution" strategies rather than future-oriented approaches. Nationalist discourses favor a return to the "correct", "natural", and fixed society-space nexus. These discourses share similar ways to construct and maintain that which counts as "reality" as the well-established geographical education, (re-)producing the national unity as a spatially shaped entity, based on the unity of natural and cultural realities, or at least on a territorially regulated unity of culture, society and economy, the nation as country, now exposed to the threat of globalization. In addition, the geography of the national is a geography constituted on the basis of specific (cultural, social, and economic) conditions by our actions.
Geographers need to prepare present and future generations for the consequences of the  changes making globalization possible, with both good and  problematic implications. Certainly, one of geography's most important and most noble duties is to prepare the citizens of this planet for the new geographical conditions of their life, and to not only come to terms with but also to actively shape new geographical realities without falling into the traps of backward orientated expectations. The understanding of one's own life in a global context is a fundamental prerequisite, a new conditio humana, to successfully meeting the challenges of new forms and intensities of globalization.
We are all experiencing every day the breathtaking speed at which the spatial conditions of our actions and living contexts are changing. Information and communication technologies are evolving at an ever-faster pace. For many of us it is already difficult to follow the rhythm of technological innovation cycles, and it seems unlikely that we are able to envisage fully the implications and consequences of these changes, neither regarding the course of our personal lives, nor regarding social realities in general.
The idea of global understanding rests on the premise that social and cultural factors shape the way we understand ourselves in relation to our non-human environment and hence, how we appropriate and transform this environment. The notion of global understanding focuses on the opportunities and challenges that we are faced with in an increasingly globalized and globalizing world. In doing so, this program specifically addresses the consequences current environment-transforming practices have for global sustainability and how these practices might be altered so as to yield the best possible outcome from a sustainability perspective. In the field of education, the program seeks to equip students with the competencies to identify key challenges, comprehensively assess their context, and develop solutions in accordance with the overarching goal of global sustainability. 
The principal method to achieve these goals is to work toward a new geographical imagination of the world. In the sense of an imaginative cartography, this will literally "put on the map" the many forms of interdependence and conflict in the new geographical realities of the digital age. In the sense of an intellectual program of research and discussion, this will lay the conceptual foundations for an understanding of the new geography of globalization and its political implications. For this endeavor, a practice-centered perspective on the current globalized and globalizing geographical living conditions is a promising approach. All this implies and makes necessary a specific program for research and education, in geography and beyond. 
This perspective has strong implications, especially for sustainability policies and the cooperation between the different fields of academic and scientific activities.
Global understanding and global sustainability
Sustainability and sustainability policy are among the most pressing issues of our time, both on a scientific and an everyday level. The globalization of the local conditions of our everyday practices calls for an understanding of how these practices are embedded in global contexts. Sustainability research should contribute to developing true global understanding. Sustainability policy should be based on this.
Since today's biggest challenges are global by nature, sustainability strategies should increasingly transcend the territorial political logic. The national mental framework obsessed with borders and the demarcation of differences counteracts this. Overcoming territorial thinking requires multilateral political approaches as much as a new focus on everyday practices because in today's Anthropocene it is, ultimately, our everyday actions that transform nature on a global level. Truly sustainable sustainability policies must therefore promote culturally and regionally specific paths to global sustainability, instead of presenting universal recipes.
With an increased emphasis on the cultural dimension, the fields of sustainability policy and research open up anew for the humanities and social sciences. To better integrate their expertise, new forms of cooperation with the natural sciences and new research perspectives are needed.
The natural sciences have driven the world's attention to the mostly unintended, but ecologically harmful consequences of modern lifestyles. As important as these insights are, they are clearly insufficient for motivating needed policy change and change of the ways of living. Finding solutions to today's most urgent global problems calls for a broad humanistic approach.
Our everyday actions are deeply culturally and socially embedded. Given the many crises contemporary societies face now, all of which are overlaid by that of sustainability, there is now more than ever an urgent need to understand the many dimensions of human experience that impact our world.
Getting people to change their ways of living and supporting actions that trend toward global sustainability is certainly required. This demands first of all a respectful appreciation of cultural and social diversity and particularities across different regions of the world. Consequently, we need to find regionally and culturally differentiated paths to reach that goal.
Through their study and understanding of the many dimensions of human experience that shape contemporary societies, the humanities and social sciences are of crucial importance. They can provide a foundation for the mobilization of relevant local and regional knowledge that will be necessary for societal transformations. Deep societal transformations without the social sciences' and the humanities' insights are hardly feasible. The humanities' and social sciences' potentials to contribute to these new horizons for sustainability need to be mobilized as soon as possible to overcome the shortcomings of the current top-down "one size fits all" sustainability policies.